PCA Archery Wins All 3 State Championships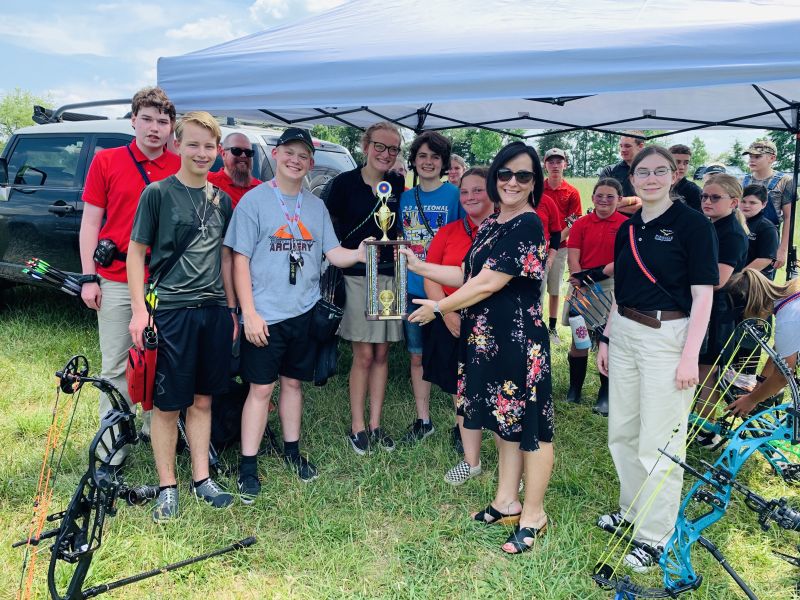 Pinnacle Classical Academy's archery teams competed in Scholastic 3-D Archery's (S3DA) North Carolina championship and won all three state championship titles.
Over 100 individual shooters from eight teams competed in elementary, middle school, and high school divisions at the event, held recently in Casar. The Pinnacle Classical Academy Thunderbirds walked away with all three state championship titles as well as 14 individual podium finishes. The PCA Thunderbirds are traveling to the Laurel County Fairgrounds in London, Kentucky, to compete in the S3DA 3-D National Championship.