Dr. Shelly Bullard, Headmaster
2401 Joes Lake Rd.
Shelby, NC 28152
This email address is being protected from spambots. You need JavaScript enabled to view it.
Phone: (704) 740-4040
Fax: (704) 482-5527
Dr. Bullard earned her Doctorate in Educational Leadership and MSA in School Administration from Gardner-Webb University. She received her B.S. in Elementary Education from the University of North Carolina at Charlotte. Working in education for 20 years has allowed Dr. Bullard to experience many roles. She has worked as a teacher at the elementary level as well as teaching for Queens University in their Master's program for School Administrators. Dr. Bullard also teaches Educational Technology at Gaston College. In administration, she has served as an assistant principal, principal, Director of Title I and Executive Director of K-8 Instruction. Each of these former experiences has allowed Dr. Bullard to continue the development of her passion of working with students and teachers. It is her goal to help support teachers, staff, students and parents as we continue to build the tradition of excellence that is Pinnacle Classical Academy.
---
Dr. Tanya Watson, Dean of Intermediate Education
2401 Joes Lake Rd.
Shelby, NC 28152
This email address is being protected from spambots. You need JavaScript enabled to view it.
Phone: (704) 740-4035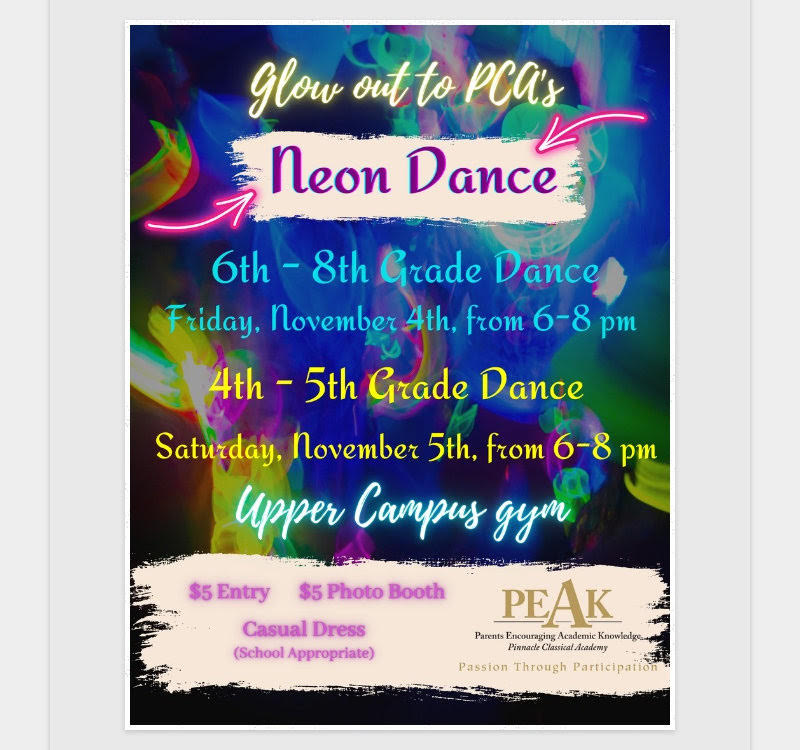 Fax: (704) 482-5527
Dr. Watson has over 30 years experience as a North Carolina educator in both public and charter schools. She taught middle and high school math and science and holds a National Board certification in Early Adolescent Mathematics. Dr. Watson earned her Doctorate in Educational Leadership and Masters in School Administration from Gardner-Webb University. She received her Bachelor of Arts in Intermediate Education from the UNC-Charlotte. She has served as an elementary, middle, and high school administrator and Directors of Federal Programs, Professional Development, and Research & Accountability at the district level. Dr. Watson considers herself first, and foremost, a teacher and is excited to be a part of the Pinnacle Classical Academy family.
Dr. Watson's responsibilities include 3-7 Curriculum, Professional Development, Evaluations and Supervision, Human Resources, Community Relations, and Beginning Teacher Coordinator.
---
Mrs. Angela Brooks, Associate Dean of Secondary Education
2401 Joes Lake Rd.

Shelby, NC 28152
This email address is being protected from spambots. You need JavaScript enabled to view it.
Phone: (704) 740-4095
Fax: (704) 482-5527
Associate Dean Angela Brooks began her teaching career in 2004 after graduating as a North Carolina Teaching Fellow from the University of North Carolina at Charlotte. She began her teaching career as a high school social studies teacher at North Gaston High School in Dallas, NC. She continued her teaching journey with the opening of Pinnacle Classical Academy in 2013 in Shelby, NC. At Pinnacle, she taught a variety of grade levels and subjects. She earned her Master of Arts in Executive Leadership Studies in 2017 from Gardner Webb University.
Mrs. Brooks' responsibilities include: 3-11 discipline, 3-11 traffic, 3-11 teacher duty, 6-11 curriculum and instruction, 3-11 daily management, teacher evaluations, and public and community relations.
She is married to Derrick Brooks and together they have two wonderful children, Amy and Will. Angela loves being with her family, traveling, and reading.
---

Mrs. Wendy Clary, Dean of Elementary Education
2401 Joes Lake Rd.
Shelby, NC 28152
This email address is being protected from spambots. You need JavaScript enabled to view it.
Phone: (704) 740-4036
Fax: (704) 487-8616

Mrs. Clary has a Bachelor of Science degree in Elementary Education, kindergarten through 6th grade, with a Pre-K add-on certification from Gardner-Webb University. She also had a certification in Academically and Intellectually Giftedness, kindergarten through 12th grade. She has worked in education since 1992 in the following grades and areas: Pre-K, 5th grade, 3rd grade as classroom teacher, EC itinerant teacher, and AIG teacher. She, along with a diverse group of educators, wrote a grant for a Family Resource Center that served the needs of K-5 families at Township Three Elementary School. Mrs. Clary also served as the director for the NIKE Grant that helped fund this project. She was awarded the 1991-92 Student Teaching Award from Gardner-Webb, and was chosen as Township Three's Teacher of the Year in 1996. She proceeded to be named the Cleveland County Teacher of the Year for 1997-98. She was nominated and voted on by her peers at Pinnacle Classical Academy Charter School in 2014 to receive the first award given by the school for Distinguished Teacher of the Year. She has also been recognized by Alpha Delta Kappa as a recipient of the 2010 State Excellence in Education Award and by WBTV's C.J. Underwood's Thanks to Teachers.

Mrs. Clary's responsibilities include: K-5 curriculum support, professional learning communities, professional development, instructional matters, teacher evaluations, and public and community relations. She provides support and leadership in her role as Curriculum Coordinator at Pinnacle Classical Academy implementing the chosen curriculum. Mrs. Clary helps with alignment of instruction and provides resources and coaching to educators. She has helped with the development and initiation of Pinnacle's initial charter and has served in different roles since the school has received its charter in 2013.
---
Mr. Jeff Ziegler, Associate Dean of Academics
2401 Joes Lake Rd.
Shelby, NC 28152
This email address is being protected from spambots. You need JavaScript enabled to view it.

Phone: (704) 740-4040
Fax: (704) 487-8616
Jeff Ziegler came to Pinnacle Classical Academy in summer 2019 after teaching at Thomas Jefferson Classical Academy, a charter school in Rutherford County, for sixteen years, serving concurrently as the school's academic dean from 2006 until 2018. Prior to becoming a high school teacher, he worked as a development officer at two colleges and as an editor. He received his bachelor's degree in classics from Princeton University and his master's degree in Austria.
Mr. Ziegler's responsibilities include teaching (Latin II, Logic/Rhetoric, and Great Books), assisting with the curriculum and with teacher recruitment, advising students as they prepare to apply to college, organizing presentations by college admissions officers, and organizing a lecture series.
---
Mrs. Melissa Harris, Associate Dean of Intermediate Education
2401 Joes Lake Rd.
Shelby, NC 28152
This email address is being protected from spambots. You need JavaScript enabled to view it.
Phone: (704) 740-4035
Fax: (704) 487-8616
Melissa Harris graduated from Virginia Tech with a dual degree in Family and Child Development and Early Childhood Education and is also certified in English as a Second Language. She started her teaching career as a fifth-grade teacher in Gwinnett County, Georgia, but across her 27 years in education, she has taught all elementary levels from Pre-K through fifth grade. Mrs. Harris taught first grade for eight years for the Pflugerville Independent School District in Texas and, while there, she served on the curriculum writing team for the entire district. She also gained extensive experience with Title 1 schools.
Mrs. Harris is a former Teacher of the Year and has been nominated ten times by her peers. She trained for two years under Marco Ramirez with the Associates for Educational Success Math Institute and is a teacher trainer for the program. Mrs. Harris has served as her grade level team lead and as a Mentor Teacher and Trainer with the "Ready, Set, Teach" high school future teachers' program in Texas. She also has worked in collaboration with The University of Texas as a mentor teacher for the Austin Independent School District. She most recently completed her year at Pinnacle teaching first grade and looks forward to many more years in her role at Pinnacle Classical Academy.
Mrs. Harris' responsibilities include curriculum and instructional support, discipline and daily management, professional learning communities, professional development, teacher evaluations, and public and community relations. She is happily married to Will Harris and together they have seven children. Melissa loves being with her family, reading, and working with children of all ages.