Dare to Soar Scholarship Bake Sale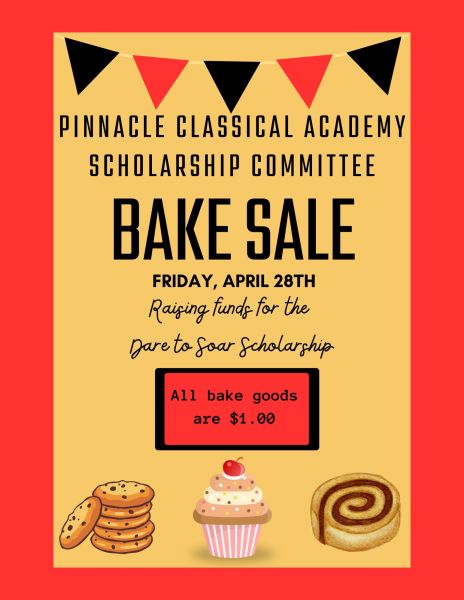 Thank you in advance for helping us with our third annual bake sale.  All of the proceeds will go to the PCA scholarship committee in an effort to provide more scholarship funds to our seniors.
If everyone could commit to providing at least 24 items (more is certainly welcome) that would be appreciated.  These can be cookies, cupcakes, fudge, muffins, little debbie cakes, etc.  It can be store bought or homemade, we do ask that each item be INDIVIDUALLY wrapped.  Snack bags are perfect for this.
They will be sold to the children for $1 each and the bake sale will take place at both campuses this Friday, April 28th.
If you could please send your items to school on Thursday, April 27th, we can determine what we have the day before the sale.
Thank you again for your help! Please don't hesitate to reach out with questions.